2022 Contest Judges & Guest Artists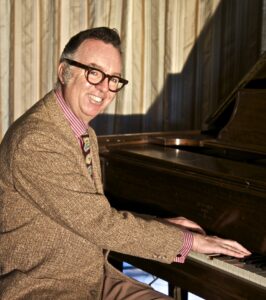 Carl Sonny Leyland was born & raised on the South Coast of England, growing up close to the city of Southampton.As a child he was drawn to the American music which he heard on LP records his father would play. It was here that he developed an appreciation for Dixieland jazz, the rock & roll of the 1950s & the country music of Jimmie Rodgers & Hank Williams.
At age 15 Leyland discovered boogie woogie when he heard a school friend working through a written arrangement of a tune called JD's Boogie Woogie (Marvin Wright). Captivated by the sound of the repeating 8 to the bar left hand pattern, Leyland was inspired to go to the piano & begin on a path that would become his life's purpose. Within 3 months he would be performing in public & shortly after would become a member of a respected local group "The Bob Pearce Blues Band."
Initially influenced by boogie woogie greats Albert Ammons, Pete Johnson & Meade 'Lux' Lewis, Leyland went on to fully explore the piano blues genre, becoming an authority on early & obscure styles such as those played by Cow Cow Davenport, Little Brother Montgomery, Montana Taylor & Speckled Red to name a few.
In 1988 Leyland had the opportunity to come to the USA. This initial visit to New Orleans inspired him to relocate to that city where he would spend the next nine years. During that time he was active on the club scene, quickly gaining a reputation for his authentic blues & early rock & roll stylings. Also, he toured with the Dallas based band Anson Funderburgh & the Rockets whose line up included blues great Sam Myers.
In 1997, feeling the need for a change, Leyland relocated to Southern California. He joined Big Sandy & His Flyrite Boys, the well known rockabilly & western swing group & toured with them for over three years. By this time his repertoire had expanded to include ragtime & early jazz styles which enabled him to become part of the traditional jazz scene around Los Angeles & San Diego. In June of 2003 the Carl Sonny Leyland Trio was formed with drummer Hal Smith & bassist Marty Eggers. There was such a natural synergy between the three musicians that a recording of their first performance was good enough to issue on a cd (Broadway Boogie – now out of print)  Their versatile combination has proven successful over the years. They have recorded seven cds to date (including a collaboration with Nathan James & Ben Hernandez) & continue to work steadily on the festival scene. (The current lineup includes Jeff Hamilton on drums).
Still active in the blues world, Carl Sonny Leyland appears on occasion with such notables as James Harman, Kim Wilson & Rod Piazza. This year he is a featured artist on the Legendary Rhythm & Blues Cruise.
Leyland has also continued his involvement with the rockabilly scene & plays each year in the backing band at Viva Las Vegas & more recently at the Summer Jamboree in Senegalia, Italy. In this capacity he has worked with such notables as Janis Martin, Ruth Brown, Billy Lee Riley & Carl Mann. (See 'Career History' page for a complete list of artists). 
Whether playing solo or with his trio, Leyland's playing displays an infectious spontaneity, providing plenty of surprises for the listener.  While he possesses the necessary vocabulary to pay tribute to the greats of old, he refuses to be limit himself to this & prefers to let each performance be an opportunity to say something new. His repertoire spans the Ragtime era to the 1950s & includes a number of self written material.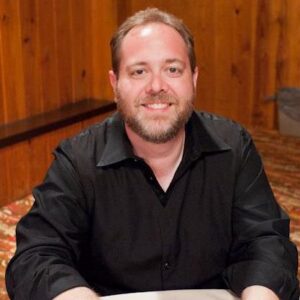 Brian Holland is an internationally renowned pianist, composer, recording artist, and entertainer who has enjoyed a music career spanning more than 40 years. Brian spent his formative youth playing in pizza parlors and clubs throughout Indiana and the Midwest. In 1999, he won his third consecutive title in the World Old-Time Piano Playing Championships, and was retired from competition.
Brian has performed with some of the hottest jazz bands in the US – Holland-Coots Jazz Quintet, Big B.A.D. Rhythm, GROOVUS, Holland-Coots Swingin' West, and others – and has traveled all over the world performing his creative styles of jazz, ragtime, stride, swing, boogie, and blues.
Brian has multiple solo and ensemble recordings to his credit (available at www.shanesmohawk.com), and earned a Grammy nomination for his work with Bud Dresser on their 2006 album, "Ragtime-Goodtime-Jazz".
​From 2015-2020, Brian served as the Artistic Director for the Scott Joplin International Ragtime Festival (Sedalia, MO). He is currently Co-Creative Consultant for the Monterey Jazz Bash by the Bay (Monterey, CA), as well as Artistic Director for the Central Pennsylvania Ragtime and American Music Festival (Orbisonia, PA).
"Brian Holland has to be one of the fastest, cleanest players anywhere today. Every note, no matter how swift, is as sparkling clear as Waterford crystal. His touch is assured and he makes even the most complex passages sound easy."
– Jack Rummel, prominent reviewer & performer
"Brian Holland's lightening-fast left hand bangs out a clean, steady rhythm while his right hand skitters up and down the keyboard rendering the melody in thick chords. Watching his energy and dexterity is narcotic."
– The New York Sun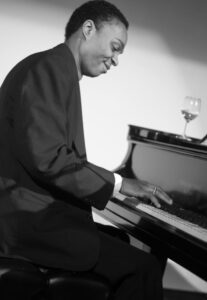 Bill Perry, Jr. is currently performing in various bands and music projects, as well as teaching jazz improvisation for private lessons. His hip hop jazz trio, Bill Perry Trio, is currently performing at many events and club dates throughout the state of Mississippi. His trio has been featured many times on Memphis television and Perry also performed in a music showcase for Cassandra Wilson's record label, Ojah Media Group, at the B.B. King's Club in Manhattan, New York. He has been been actively producing full-length albums since 2010 such as Language of the Cosmos (Solo piano), Beyond the Darkness (Bill Perry Trio), and Phantom (Solo piano).
Bill Perry Jr. has been performing music professionally since 1993. Starting out as a rapper , Perry created & produced his own hip-hop music, which lead him to jazz piano. He has been featured on BET Jazz twice & in syndication on BET J's "Jazz Visions". As a rapper, he has opened for Ghostface Killah & Snoop Dog! As a pianist, he has played in various countries such as Hong Kong, Indonesia, & Canada. Perry has also worked as a disc jockey and program director at radio stations in Mississippi.
He has played in every major Blues & Jazz festival in Mississippi, and has played New York's premier blues club Terra Blues with his father, legendary blues musician Bill "Howl-N-Madd" Perry. Perry, his father, & his sister Sharo Perry are featured on a Blues Trail Marker in Oxford, MS for their contributions to the music world in the south & beyond. The Perry family also performed at the Lincoln Center in Manhattan, NY in 2012 for a documentary based on blues musicians from Mississippi called "True Delta", directed by Lee Quinby. Perry has also written a 6-part music essay called The Modern Day Musician which details Perry's philosophy about being a professional musician in modern times, and how to maintain integrity and spiritualism with music. Mixing various styles and influences into his musical mix, Bill Perry is the epitome of the hybrid modern-day musician!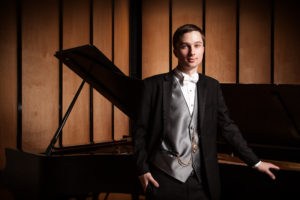 Adam Swanson is one of the world's foremost pianists and historians of vintage American popular music, including ragtime, early jazz, the Great American Songbook, and more. Adam has been a featured performer and lecturer at ragtime and jazz festivals across the United States and abroad, and he is the only four-time winner of the World Championship Old-Time Piano Playing Contest. He made his New York debut in Carnegie Hall at the age of nineteen, where he performed with Michael Feinstein. Adam appeared alongside pianist John Arpin at the Bohem Ragtime and Jazz Festival in the Republic of Hungary, and he has also toured Switzerland and Australia. Adam has accompanied silent films at the prestigious Cinecon Classic Film Festival at the Egyptian Theatre in Hollywood and performed privately for Oscar-winning Disney/Hollywood composer Richard M. Sherman (Mary Poppins, etc.). At the age of twenty-one, Adam performed a solo concert at the Kennedy Center Millennium Stage in Washington, D.C.
Adam holds a bachelor's degree in classical piano and a master's in musicology from the Peabody Conservatory of Johns Hopkins University. He has been mentored by other ragtime artists including the famed Max Morath and legendary 1950s recording artist Johnny Maddox, who was one of Adam's greatest influences. Adam has recorded albums with noted musicians such as former rock star Ian Whitcomb, the Peacherine Ragtime Society Orchestra, and the Bar D Wranglers, a classic western band. Adam's recordings have been used on the CBC TV show Murdoch Mysteries. He lives in Durango, Colorado, where he frequently performs in the Diamond Belle Saloon at the Historic Strater Hotel. Listen to Adam's livestream virtual concerts on his Facebook page and YouTube channel.
PURCHASE TICKETS