In addition to contests & workshops,
there are many other fun events during the weekend
All events are family-friendly!
→See Schedule page for prices & order details
*Please note that the 2021 Contest weekend has been cancelled due to the pandemic. Look for details about our virtual event coming soon.
THURSDAY, MAY 21
Tune-ups Party – 7:00 pm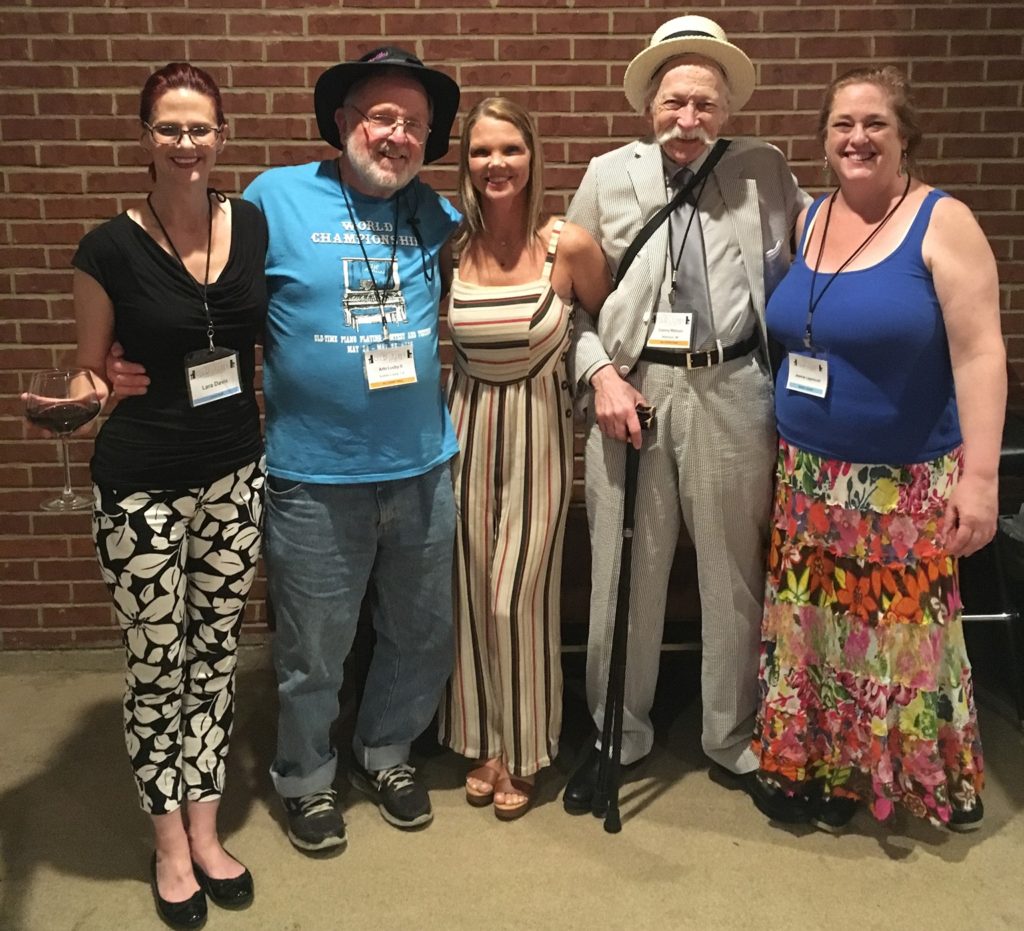 The Tune-ups Party kicks off the weekend's activities as contestants and guests arrive in Oxford. Shuttle service from the Holiday Inn is available to and from the Chancellor's House on the Square. Parking is available on the Square or across University Ave. in the Bank parking lot. Food and drink is available for purchase. Renew friendships and discover new friends as performers try out their selections for the weekend contests. Bar and light menu options available for order.
FRIDAY, MAY 22
Double-decker Bus Tour – 10:00 am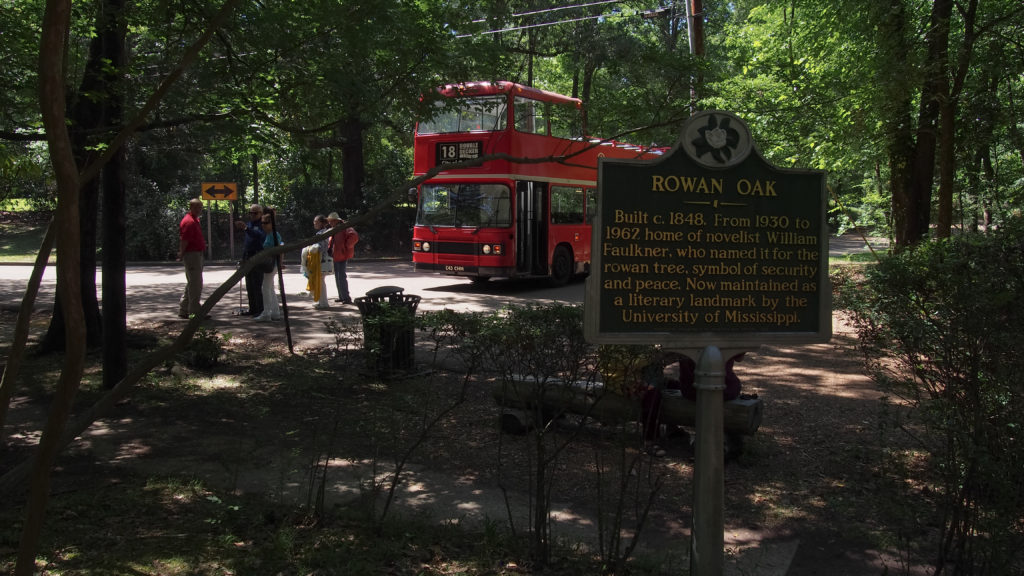 Join us on a double-decker bus tour of historic Oxford including stops at Rowan Oak, the home of William Faulker, and Cedar Oak. Take the hotel shuttle from either the Chancellor's House or the Hampton Inn West at 9:30 am. Visitors wishing to take their own vehicles may park on campus free after 5 pm Friday. Parking passes for events during Friday morning & afternoon will be handed out upon arrival.
Luncheon with 2019 Champion Paul Orsi – 12:00 pm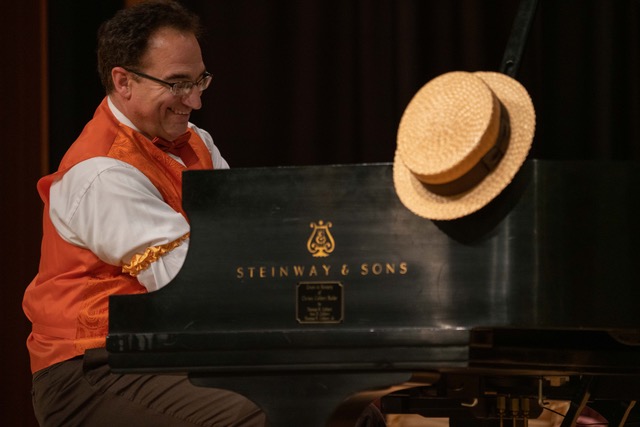 Join us for a musical luncheon in the Chancellor's House Ballroom with 2019 champion Paul Orsi providing entertainment. Paul has played his high-energy ragtime style in a variety of restaurants and venues throughout Southern California. In 1983, he joined the elite group of Coke Corner Pianists at Disneyland, where he performed for 10 years. You will be sure to enjoy Paul's exciting style!
Workshop with Sue Keller – 3:00 pm
"The Music of Glenn Jenks"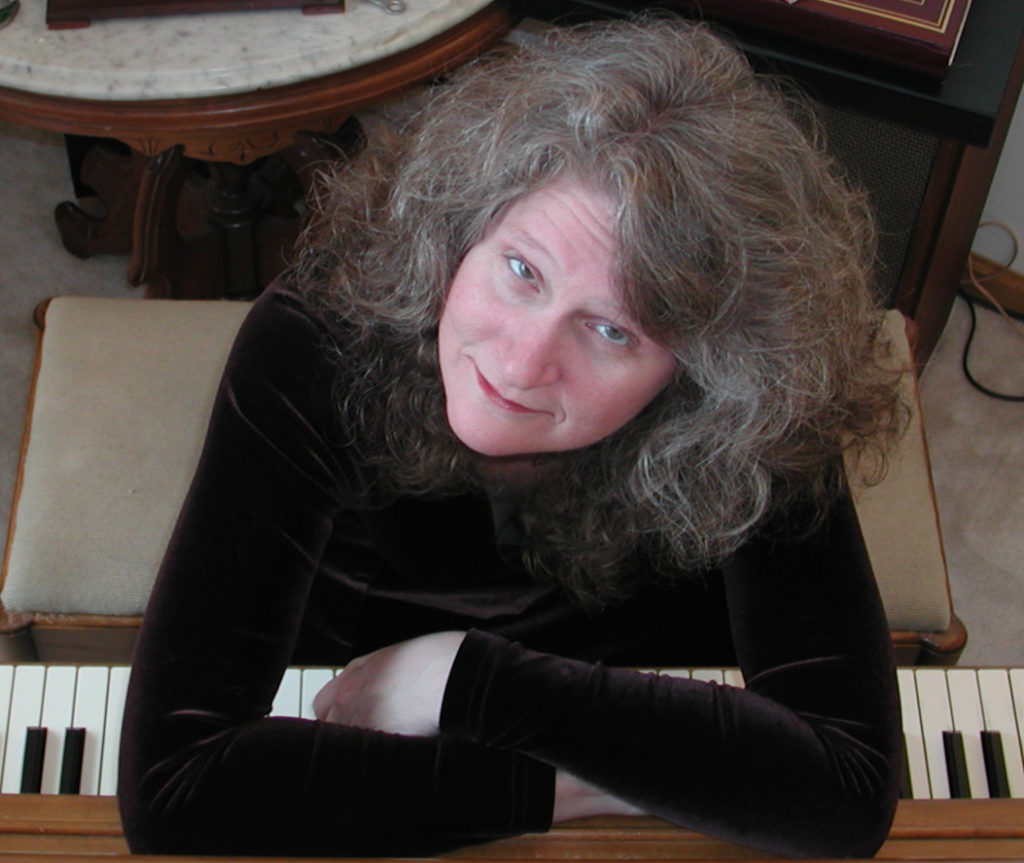 Sue Keller explores the compositions of the late prolific pianist and composer Glenn Jenks. Sue has been recognized as one of the world's top ragtime pianists. She was the music director of the prestigious Scott Joplin Festival in Sedalia, Missouri for 7 years and a director and officer of the World Old-Time Piano Championship in Peoria, Illinois for 14 years.
Workshop with Tom McDermott – 4:00 pm
"Afro-Cuban Rhythms in Early Jazz & Ragtime"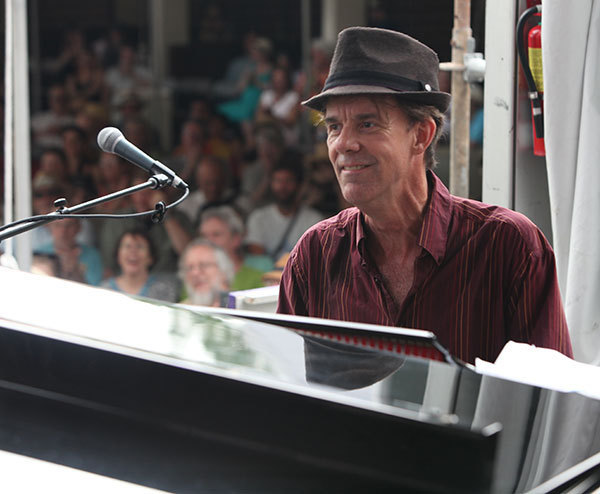 Guest clinician and judge Tom McDermott presents a lecture presentation in Nutt Auditorium. Tom McDermott is one of New Orleans' premiere piano players and composers. Tom is known for his eclecticism, and is just about the only New Orleans pianist to stretch from the mid-19th-century music of Louis Moreau Gottschalk to the funky New Orleans piano today.
New Rag Contest – 6:00 pm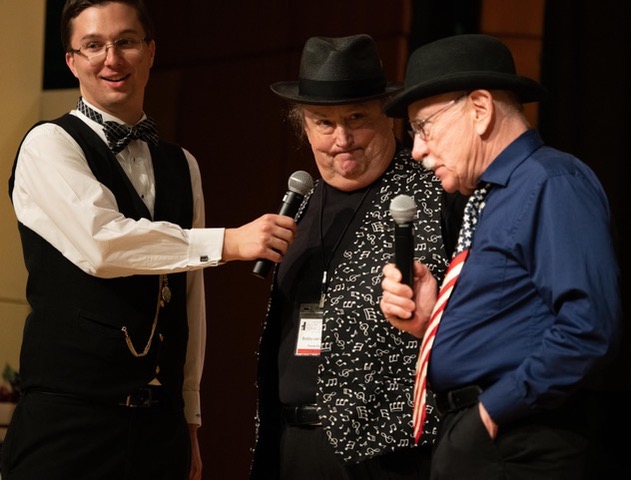 The annual New Rag Contest is the first contest of the weekend. This contest fills up quickly each year so contestants should plan on registering early. Listen to pianists from across the country and beyond premiere their original compositions and compete for the New Rag trophy and cash prize.
Pianopalooza at Chancellor's House – 8:00 pm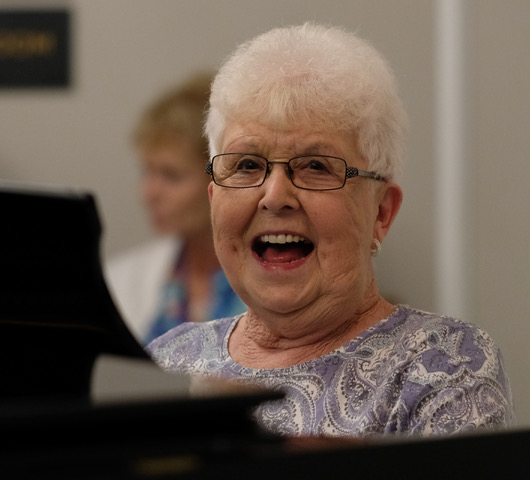 An evening of non-stop piano playing by contestants and guest artists at the Chancellor's House. This is your chance to catch the majority of players in action in an informal setting and hear some phenomenal piano playing. Enjoy your favorite drink while you reconnect with old friends and make some new friends while listening to all of your favorites. Bar menu available.
SATURDAY, MAY 23
Preliminary Rounds for the Regular, Junior & Senior Divisions – 9:00 am – 5:00 pm
Competitors ages eight to eighty compete for trophies and cash prizes. The Junior Champion is crowned at the end of the day while Regular & Senior competitors vie to make it into the semifinal round on Sunday. Learn more about each contestant before they perform as emcees Ted Lemen and Adam Swanson conduct interviews with each performer.
Silent Movie Luncheon – 11:45 am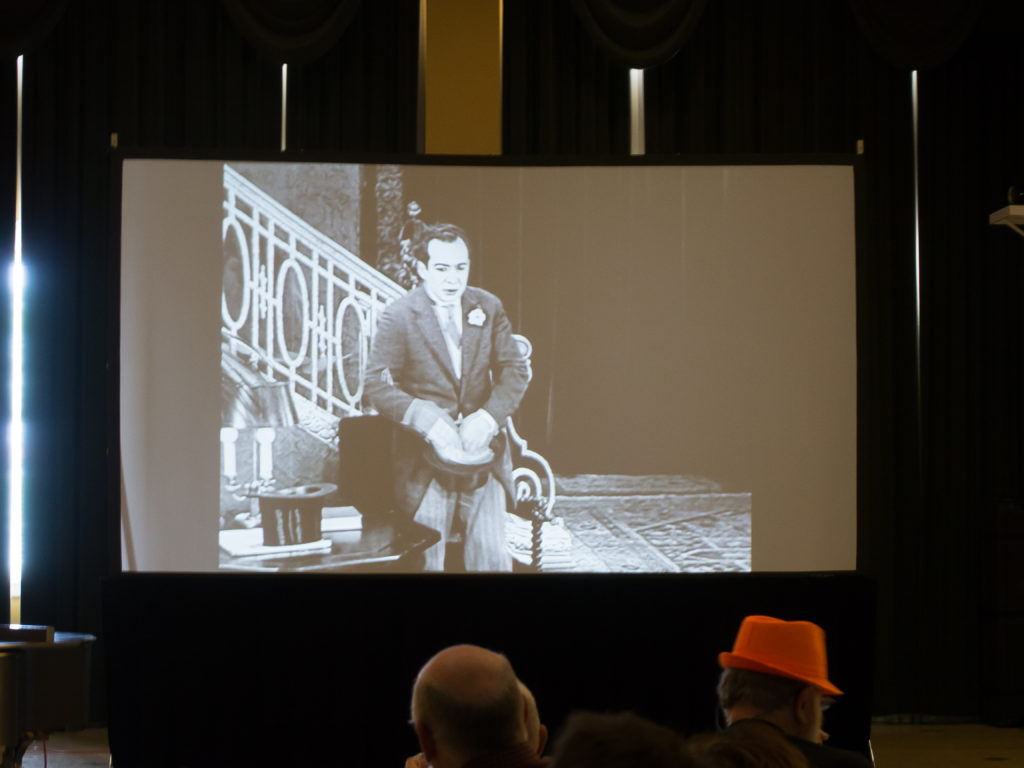 Enjoy a box lunch within the confines of the Music Building inbetween the morning and afternoon Preliminary Rounds with guest artist Adam Swanson providing live accompaniment to a couple of classic silent films, the way it was done before "talkies" became the norm.
Dinner with the Guest Artists – 6:30 pm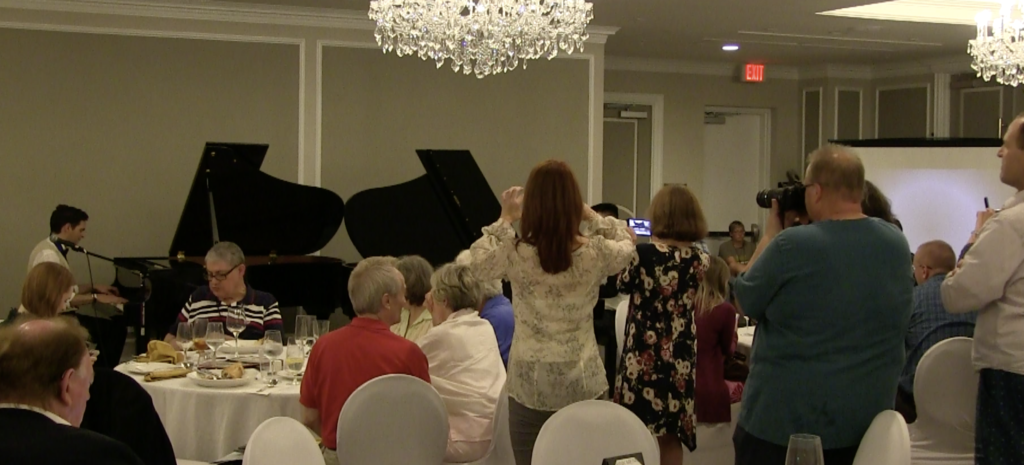 Our guest artists & judges perform for you during a buffet dinner at the Chancellor's House at the conclusion of Saturday's contest and before the Sing-along. Take in the amazing talents of Tom McDermott, Sue Keller & Terry Parrish while you dine, and stay for the Sing-along afterwards.
Old-Time Sing-a-long – 8:00 pm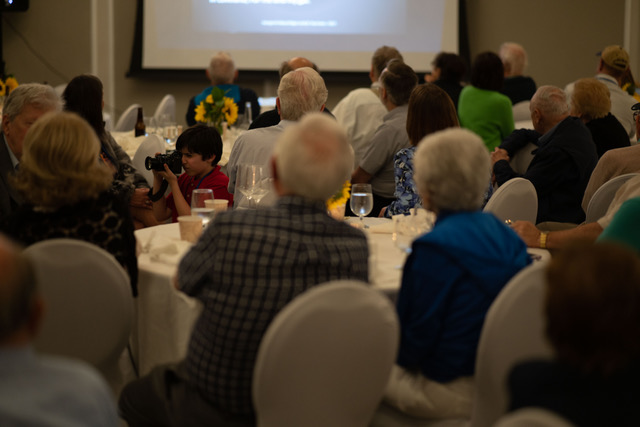 A favorite of many, the Old-Time Sing-along just got bigger and better! Ted Lemen leads the audience in spirited renditions of some of the all-time favorite tunes from days gone by. All the lyrics are up on the big screen in case you forget some! Stay a bit later to listen to many of the performers take their turns at the piano.
SUNDAY, MAY 24
Sunday Worship Service – 10:55 am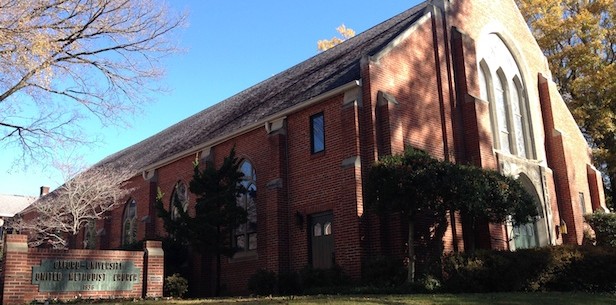 Looking for an opportunity to attend church on Sunday morning? Join us at Oxford University Methodist Church just down the street from the Music Building for an "old-time" worship service featuring music from Sue Keller, Adam Swanson & Bill Edwards. Click on the link for directions or take the shuttle from the hotel.
Semi-final & Final Rounds – 1:00 pm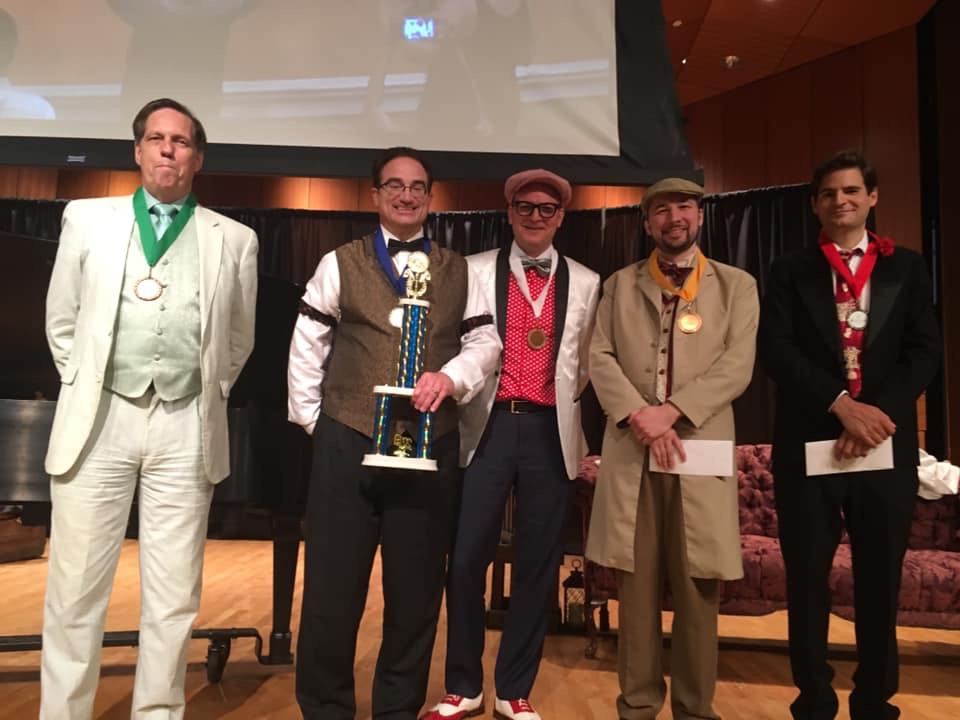 The top 10 Regular Division entrants compete in the semi-final round. The field is narrowed down to the top 5 who vie for the crown of 2019 Champion. The Senior Division final also occurs this afternoon.
Red, White & Blue Farewell Party – 7:00 pm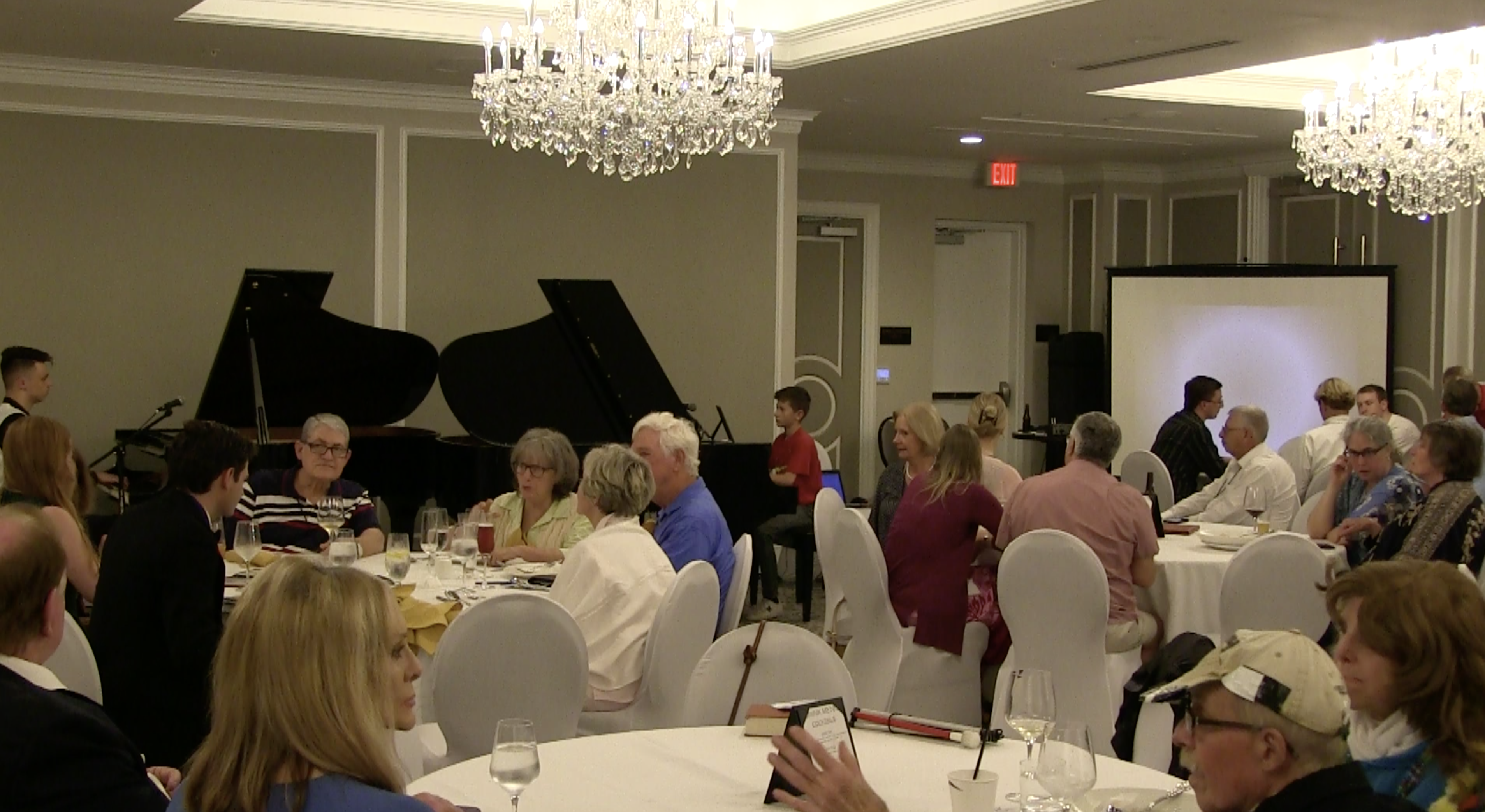 It's sad, but this will be the final time to celebrate with friends before the long journey home. Come out to the Chancellor's House on the Oxford Square and celebrate the service and music of the army, navy, air force, marines and coast guard on this special weekend. If you were in the service, stand up and be recognized for your contribution! Enjoy one last chance to take in the awesome talent arrayed under one roof! *FREE Admission for veterans!
Purchase Tickets Online