Meet the Team
These are the people who keep your competition exciting, musical and fair.
Now in his 44th year as contest emcee, Ted Lemen came from a family where music was paramount, including a father who sang in a barbershop quartet and chorus, a mom who played violin and aunts and uncles who comprised a family octet.   Years of clarinet lessons aside, it was an unused piano at home that got his attention, and he taught himself to play starting with just two fingers, singing along to hundreds of tunes from the 1890s through the Roaring 20s that he'd heard.  While attending Illinois Wesleyan University in Bloomington IL, he founded the Monticello Railway Museum in 1966, revealing his second passion, trains.  While still in school in 1967, he was hired by Shakey's Pizza Parlor after playing piano for 57 hours and 31 minutes in a piano marathon sponsored by the local Wurlitzer dealer.  As publicity director for the railway museum in 1975, he started the piano contest as a fundraiser, and after just a couple of years, hundreds of spectators brought their own lawn chairs to sit outdoors and listen to piano players compete from the platform of an old railroad car while steam trains chugged past.  After welcoming more than 500 piano players from across the United States and other countries to the stage at several locations in Central Illinois, the contest wound up in Oxford MS in 2016, and Ted continues to be part of a dedicated group that promotes piano performance of Ragtime, honky-tonk and standard tunes for fame, trophies and cash prizes.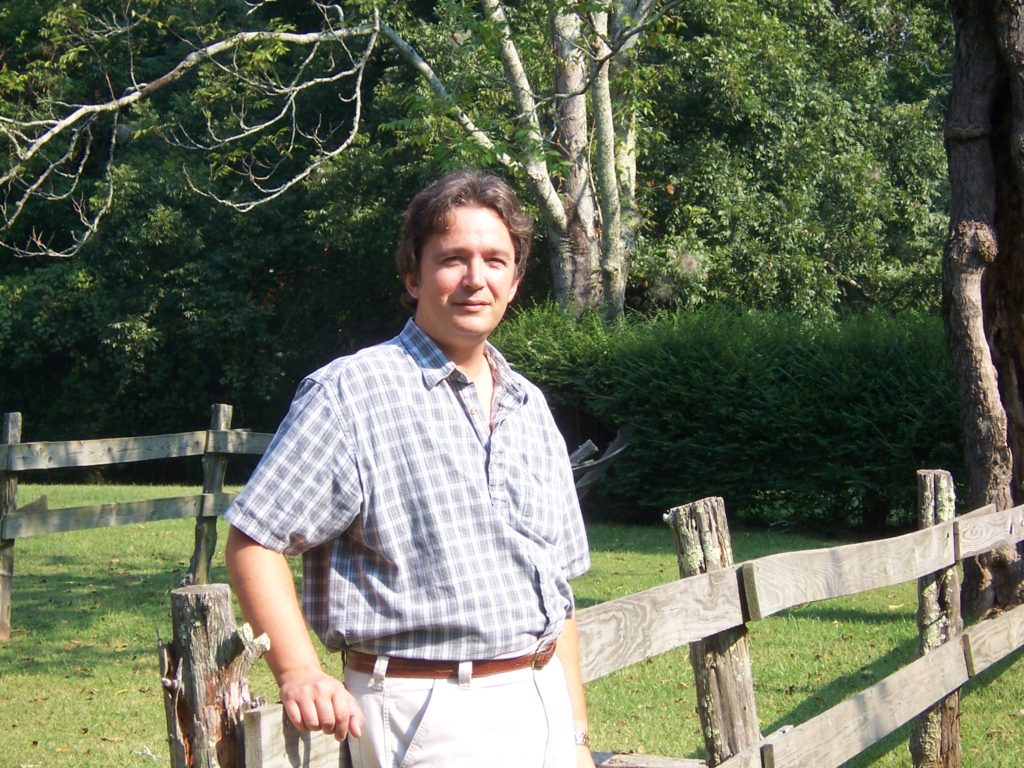 Ian Hominick
Artistic Director & Local Coordinator
oldtimepianocontest@olemiss.edu
(662) 915-1282
A native of Nova Scotia, Ian Hominick attended graduate school in the U.S., receiving his doctorate in Piano Performance from Ohio State University. He served as assistant to the legendary American pianist Earl Wild who played for five presidents, gave the very first televised piano concert and served as the music arranger for Sid Caesar's "Show of Shows" in Hollywood. Mr. Hominick also served as assistant to Tchaikovsky Competition silver-medalist André Laplante. The Toronto Star has described his playing as exhibiting "flawless technique and high style."  An active soloist, adjudicator and teacher, he has maintained a busy schedule of concerts and master classes across the United States, Canada and in Europe. 
He has three critically-acclaimed CD's to date.  All Music Guide praises Hominick's "… glowing pianism and a genuine desire to entertain." Hominick currently teaches on the piano faculty at the University of Mississippi; is past president of the Mississippi Music Teachers Association; Director of the Piano Discoveries Summer Camp; Artistic Director the World Championship Old-Time Piano Playing Contest & Festival and Assistant Chair of the Department of Music.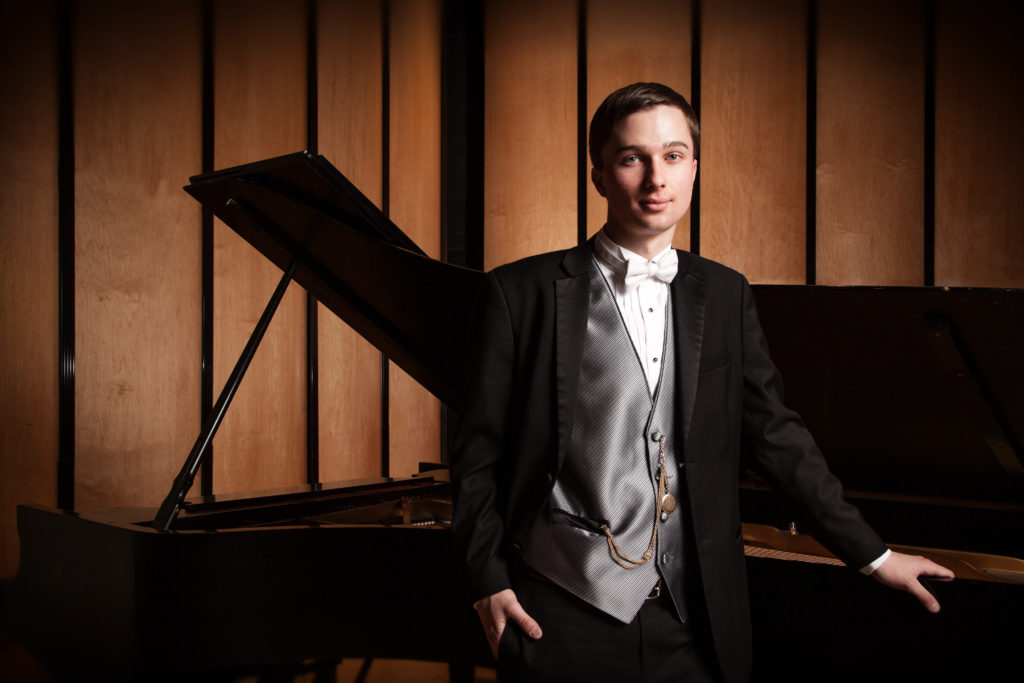 Adam Swanson is rapidly becoming known as one of the world's foremost performers and historians of ragtime and early American popular music. He is now in his second year of graduate studies as a musicology student at the Peabody Conservatory of Johns Hopkins University in Baltimore.  Adam has been a featured performer and lecturer at ragtime and jazz festivals across the United States, and he is the youngest three-time winner of the World Championship Old-Time Piano Playing Contest. In 2007, he appeared alongside the late John Arpin at the Bohem Ragtime and Jazz Festival in the Republic of Hungary and has also toured Switzerland. Adam made his New York debut in Carnegie Hall at the age of nineteen, where he performed with multi-platinum-selling artist Michael Feinstein. In 2013, Adam made his first appearance at the Kennedy Center Millennium Stage in Washington, D.C.
Adam enjoys working with other musicians and has recorded albums with pianist Frederick Hodges, former rock star Ian Whitcomb, and legendary 1950s recording artist Johnny Maddox, who is one of Adam's greatest influences. He is musical director for the Durango Ragtime and Early Jazz Festival in Durango, Colorado.
Faye Ballard
Contest Coordinator
eballard@illinois.edu
217-356-3012
Faye has been a part of the contest since 1977 when she first competed against the contest's first champion, Joybelle Squibb at the age of 12.  She became interested in ragtime music after meeting Leslie Cripe, the pianist for the Harry James band at a Shakey's Pizza Parlor in Decatur, Illinois and her interest continues to this day. 
Faye has been a finalist in the Regular Division several times and took over as Contest Coordinator in 2010.  She enjoys working with all the contestants and though she has retired from competing, still continues to help spread the ragtime message by performing in venues like the Scott Joplin Festival in Sedalia, MO and the Scott Joplin House in St. Louis, MO.
Additional Contest Personnel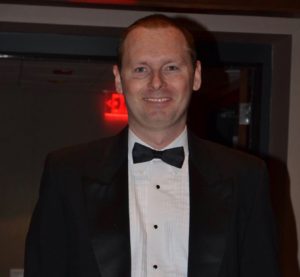 Charlie Miles, A/V Technical Dir.
cfmiles@olemiss.edu
Anna Herd, Public Relations
acherd@olemiss.edu

Jeanne Lippincott, Sales
jlippincott@bellsouth.net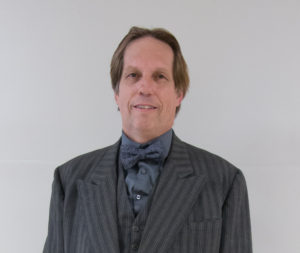 Bill Edwards, Consultant & Historian
perfbill@hotmail.com
Barbara Flack, Judging Assistant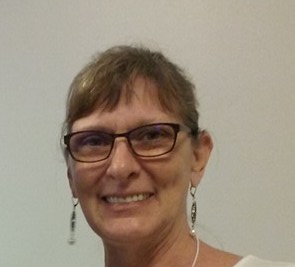 Ellen Thomas, Merchandise Sales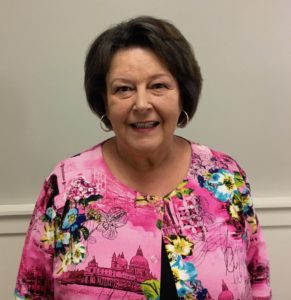 Diane Falkner, Registration

Lara Davis, After-Hours Organizer

Bill DeJournett, Student Engagement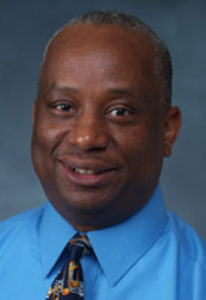 Ricky Burkhead, Logistical Support