2019 Judges & Guest Artists
Terry Waldo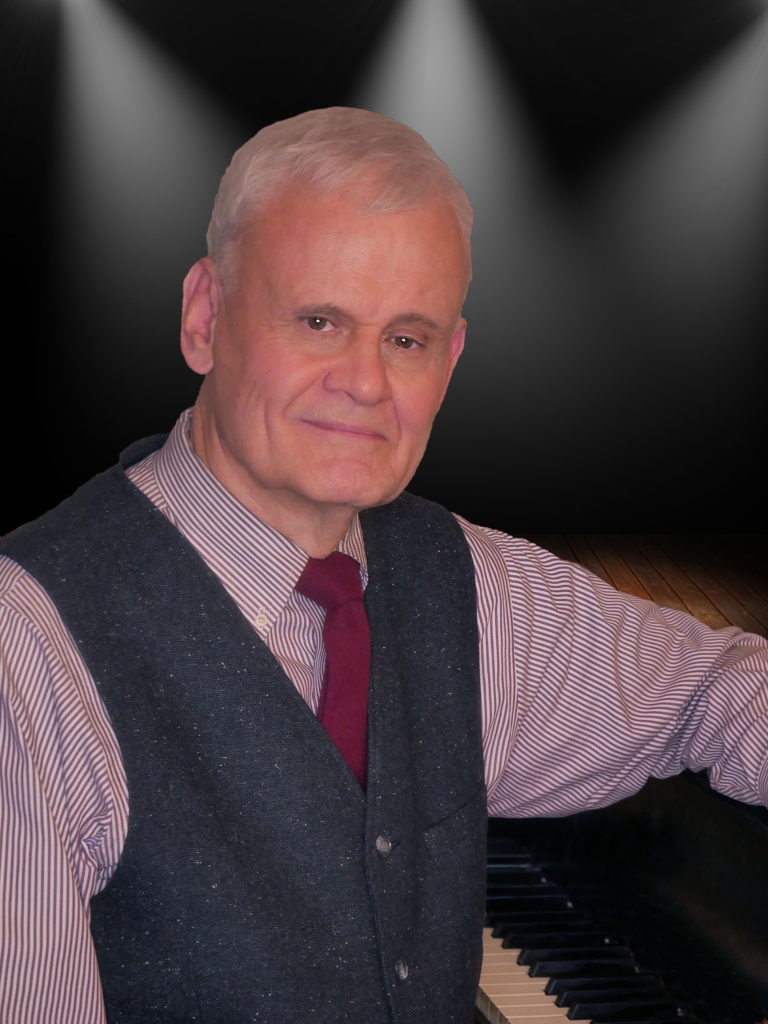 "Terry Waldo, ragtime pianist nonpareil and eminent scholar of the form, is musical director and arranger at the piano. Mr. Waldo is worth the price of a ticket." THE NEW YORK TIMES
Terry Waldo is considered one of America's premier performers and presenters of Ragtime and Early Jazz. Known for his virtuoso ragtime and stride piano playing, charming vocals, and disarming wit, he is the protégé' of the legendary Eubie Blake, who called Waldo "an extension of my own musical self." Waldo has played countless New York jazz clubs, including the legendary Cookery, Hanratty's and Michaels's Pub where he produced and starred in nine critically acclaimed musical revues. He has appeared in concerts worldwide, including the Grand Parade du Jazz in Venice, George Wein's JVC Jazz Festival at Carnegie Hall and Jazz at Lincoln Center. He recently appeared with the New York Pops at Carnegie Hall where he performed the world premiere of "The Eubie Blake Concerto."
Terry Waldo has performed and composed for many TV programs and films including, The Tonight Show, the PBS Documentary, Storyville: The Naked Dance and Ken Burns' PBS documentary, Unforgivable Blackness: The Rise and Fall of Jack Johnson. Terry has produced and arranged over 40 albums, including a ragtime orchestra album for BMG and is currently working on albums for Chiaroscuro, GHB and Delmark Records. His This Is Ragtime, presently being republished by Jazz at Lincoln Center, is the definitive book on the subject and it along with his 26-part series, of the same title, produced for National Public Radio, fueled the 1970's ragtime revival. In Spring and Fall 2009 he is teaching a ragtime course for Swing University at Jazz at Lincoln Center.
Terry Waldo has been the music director for a number of theatrical shows in New York City, including Mr. Jelly Lord (directed by Vernel Bagneris,) Playwrights Horizon's production of Heliotrope Bouquet (directed by Joe Morton), and Ambassador Satch (directed by André De Shields) which later opened in London's West End and recently played in Abu Dhabi and Dubai. 
His wide-ranging talents were showcased in his one-man shows, Eubie and Me and The Naked Dance: The Music of Storyville as well as Shake That Thing! and Waldo's 1927 Revue.
Julie McClarey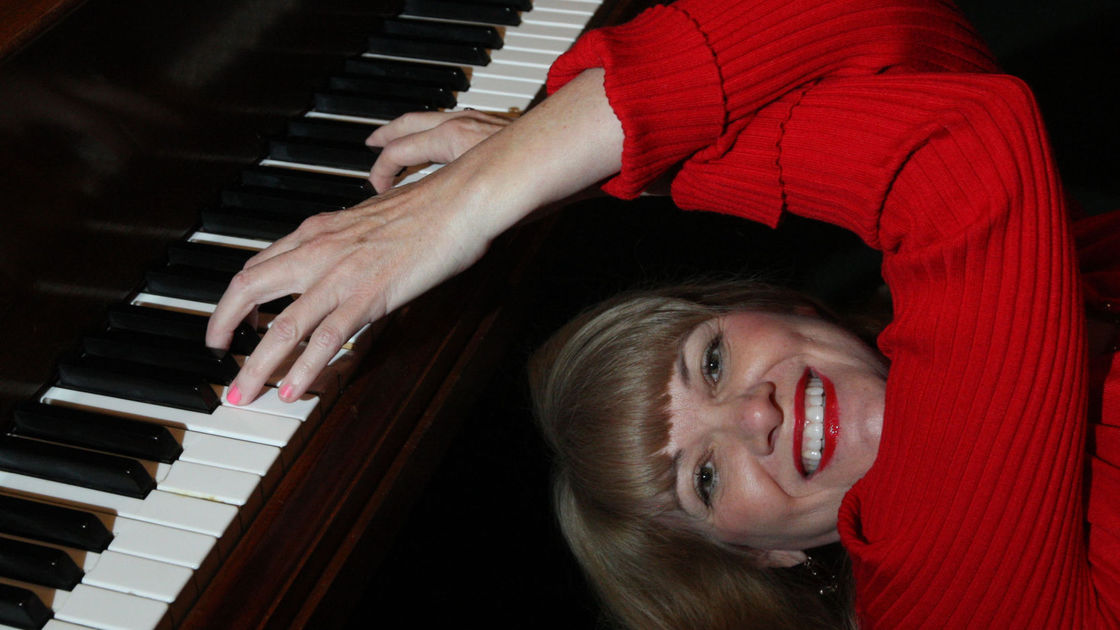 Julie McClarey is an awarding winning pianist with a style that lights up every venue in which she appears. She has performed at notable locations in Branson, MO, Nashville, TN and throughout the United States. An undefeated National Ragtime Piano Playing Award winner three years in a row, she is equally accomplished with classical selections, hit standards from many eras, as well as traditional hymns and contemporary Christian music.
Julie's love of people spills over into her performances, often playing "Name That Tune" with the audience and even having fun playing the piano "backwards." Julie's piano skills began to develop at the early age of six as she learned how to play on the family's upright piano in the living room of the house where her parents still reside. Her training continued as she graduated Suma Cum Laude with a degree in Piano Performance at Millikin University.
Julie loves to teach as well as perform and has appeared as featured performer and music director aboard Showboat Branson Belle; performed with Dino and with Jo Ann Castle of the Lawrence Welk Show; has served as Band Leader/Pianist of the Country Music USA Show at Opryland USA and was a featured guest on the Pat Sajak Television Show.
Bill Perry, Jr.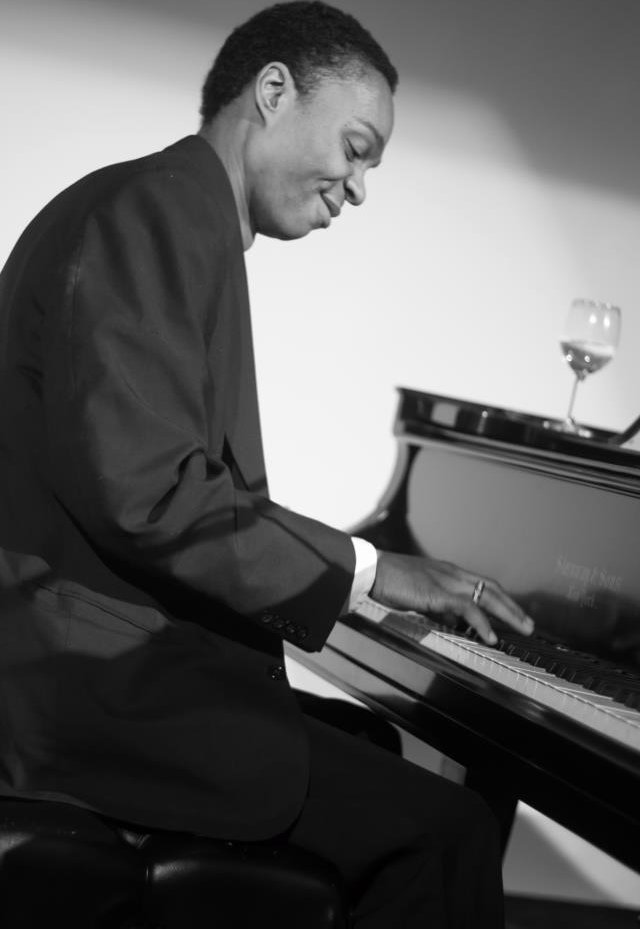 Born in Chicago, Bill Perry, Jr. has been performing music professionally since 1993. Starting out as a rapper, Perry created & produced his own hip-hop music, opening for such acts as Snoop Dog. His music theory education and early musical experiences lead him to jazz piano. He has been featured on BET Jazz twice; in syndication on BET J's "Jazz Visions" and has played in Hong Kong, Indonesia, & Canada. His two albums, Beyond The Darkness (Bill Perry Trio), and Phantom (Bill Perry) as well as a hip-hop single called "Lovely," under his rap name Bill Mysteryo, are available on itunes. 
Perry has played in every major Blues & Jazz festival in Mississippi as well as New York's premier blues club Terra Blues with his father, legendary blues musician Bill "Howl-N-Madd" Perry. Perry, his father, & his sister Sharo are featured on a Blues Trail Marker in Oxford, MS for their contributions to the music world in the south & beyond.
The Perry family performed at the Lincoln Center in New York in 2012 for a documentary based on blues musicians from Mississippi called "True Delta", directed by Lee Quinby.  In 2013, Perry also performed in a music showcase at B.B. King's Club in New York City. Mixing various styles and influences into his musical mix, Bill Perry is the epitome of the hybrid modern-day musician. Perry currently immerses himself in a variety of musical projects and teaches jazz improvisation in Oxford, MS.