2018 Judges & Guest Artists
Frederick Hodges
Hailed by the press as one of the best concert pianists in the world, Frederick Hodges is sought after by today's foremost orchestras, festivals, conductors, and collaborative musicians. His absolute artistry, virtuosity and charisma have brought him to the world's most renowned stages numerous times, leaving audiences around the globe repeatedly captivated. Mr. Hodges has made regular appearances at major music festivals throughout the US as well as world tours with the Royal Society Jazz Orchestra under the baton of conductor Don Neely.
Renowned as a pianist and singer, Frederick Hodges is recognized by audiences around the world for his mastery of diverse repertoire from Rachmaninoff to Gershwin. He has established a reputation as a truly versatile artist equally sought after as soloist, singer, guest soloist with the California Pops Orchestra, and dance band pianist. He has appeared on national television, radio, and in several Hollywood films. He is also a sought-after silent film accompanist for both live performances and on DVD. He performs regularly at theNiles Essanay Silent Film Museum.
His extensive repertoire includes the great European classical masters as well as the best American composers such as George Gershwin and Cole Porter. His distinguished discography, primarily on Rivermont Records, Stomp Off, and Aristophone Records, includes piano works by George Gershwin, Cole Porter, Jerome Kern, and Scott Joplin.
Frederick Hodges is a native of California, where he began his piano studies at age eight. At thirteen, he began intense classical piano study with two famed San Francisco Bay Area piano teachers who were both graduates of the Juilliard School of Music: Virginia Moore and Trula Whelan. At age seventeen, he won the prestigious Music Teachers of California Young Artist Award. At twenty, while still an undergraduate at the University of California at Berkeley, he joined Don Neely's Royal Society Jazz Orchestra as pianist. Since then, he has toured extensively. Frederick has enjoyed a career playing solo piano for society parties and holding down steady engagements at legendary San Franciscoestablishments such as L'Etoile in the Huntington Hotel, Masons in the Fairmont Hotel, and the Ritz Carlton Hotel.
In 2001, Frederick earned a doctorate in history from Oxford University in England, where he lived for five years as a member of Magdalen College. From 2001 to 2002, he served as a postdoctoral research associate at Yale University. Frederick has participated in many prestigious festivals including the Monterey Jazz Festival, the Sacramento Music Festival, the WestCoast Ragtime Festival, The Blind Boone Festival in Columbia Missouri, the Templeton Ragtime Festival at Mississippi StateUniversity, the El Segundo Ragtime Festival, and the Sedalia Scott Joplin Ragtime Festival, Cinecon Film Festival in Hollywood, among others.
Julie McClarey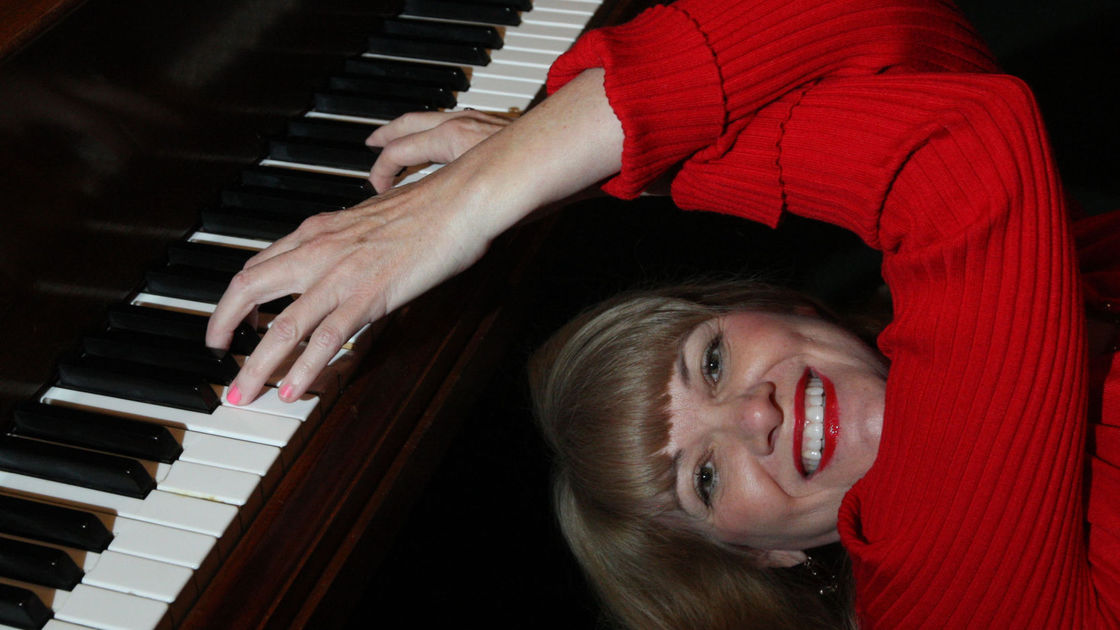 Julie McClarey is an awarding winning pianist with a style that lights up every venue in which she appears. She has performed at notable locations in Branson, MO, Nashville, TN and throughout the United States. An undefeated National Ragtime Piano Playing Award winner three years in a row, she is equally accomplished with classical selections, hit standards from many eras, as well as traditional hymns and contemporary Christian music.
Julie's love of people spills over into her performances, often playing "Name That Tune" with the audience and even having fun playing the piano "backwards." Julie's piano skills began to develop at the early age of six as she learned how to play on the family's upright piano in the living room of the house where her parents still reside. Her training continued as she graduated Suma Cum Laude with a degree in Piano Performance at Millikin University.
Julie loves to teach as well as perform and has appeared as featured performer and music director aboard Showboat Branson Belle; performed with Dino and with Jo Ann Castle of the Lawrence Welk Show; has served as Band Leader/Pianist of the Country Music USA Show at Opryland USA and was a featured guest on the Pat Sajak Television Show.
Mark Yacovone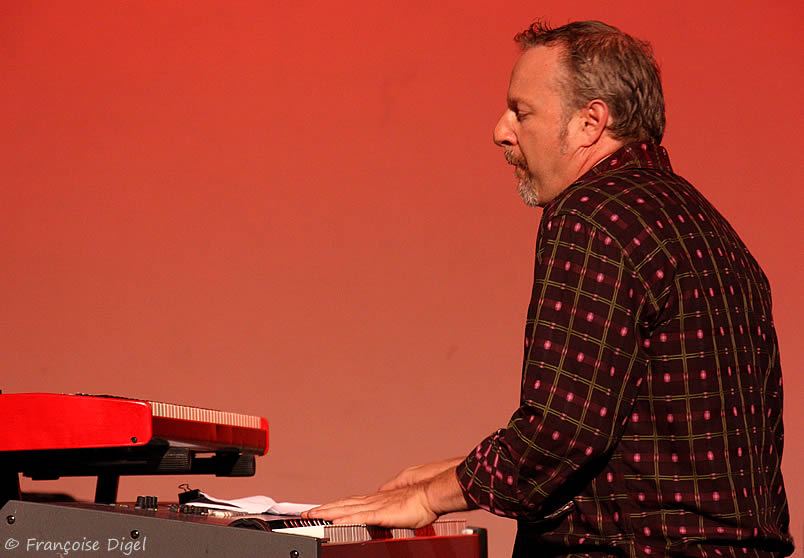 Mark Yacovone, originally from Providence Rhode Island, now makes his home in Oxford, Mississippi where he holds a key position in "The Yalobushwhackers" – house band for Mississippi Public Radio's weekly, live, and unrehearsed "Thacker Mountain Radio" show.  Mark is probably least known for his brief television appearance in the reality series "Gene Simmons: Family Jewels" where he played alongside Nick Simmons in the "Memphis Blues" episode.  His piano, Hammond B-3, and accordion "sideman" contributions span several decades and multiple genres.  He has had the pleasure of sharing the stage and/or the studio with musical greats such as Mojo Nixon, Jody Williams, Buddy Cage (New Riders of the Purple Sage), Maria Muldaur ("Midnight at the Oasis"), Jeff Daniels, Charlie Musselwhite, Shannon McNally and Jack Sonni (Dire Straits) just to name a few.  Mark recently recorded and toured with Amelia Eisenhauer (American Idol XV Finalist) and just completed a recording project called "Queen of Nothing" with Erin Coburn, a 15-year old songwriter, vocalist and multi-instrumentalist from Union Kentucky.